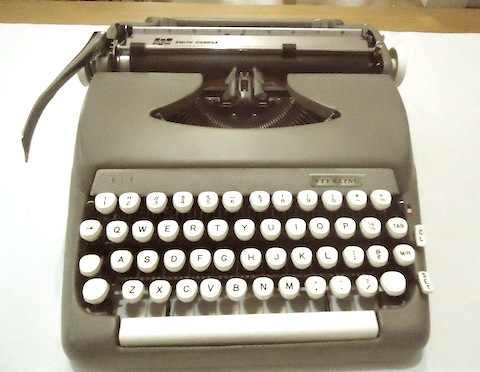 It would be great if everyone was as lucky as I was today when unboxing a Fedex carton containing a used manual typewriter.   The typical horror stories of rattling loose pieces and totally broken machines could be greatly reduced in number if people were careful packers, like the "secretagent" who sold me this beautiful old typer!
For some reason, I was bitten by an overpowering urge to migrate some of my typing from the laptop keyboard — with it's seductive bright screen blazing away in front of my face all day long — to a nice, standard old non-electric typewriter.
Sure, it would be nice if I could just replace the wonderful old Royal Quiet Deluxe - Aristocrat, that I typed on like an absolute maniac from 1978 to 1993.   I have never counted up the pages and calculated the raw word count…but let's just say between half a million and a million words were banged out on that fantastic old glass-keyed Royal.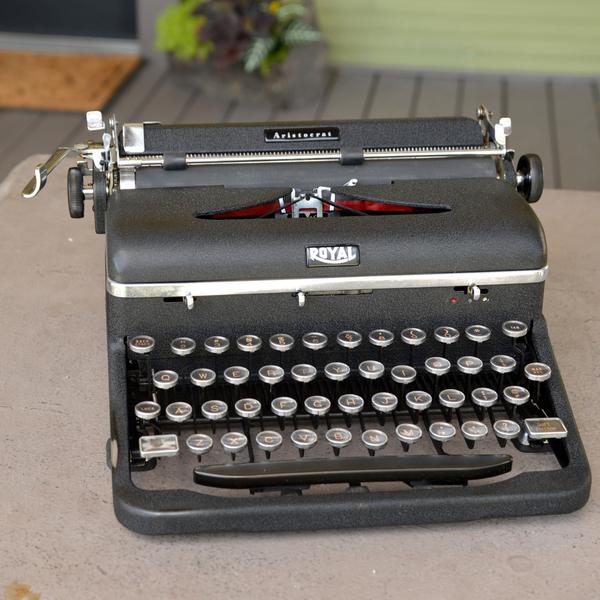 But then, having been beaten on so long, the main gear in the escapement had it's teeth worn off, and one of them even cracked.   I tried valiantly to braze the gear back together, and managed to reassemble the Royal afterwards — a small miracle all by itself — but it never had it's old snappy attitude, and I was always afraid to punch the keys too hard after that.  The Royal now sits, in retirement, in a closet at my Dad's place, sadly reduced from a fascist-killing machine to a sweet old curiosity.
So I hit ebay and several blogs of retro typewriter fanatics who have a lot of info on those machines of loving grace.  I started to think highly of the Olivetti Lettera models and Olympia SF, and flirted around with the idea of an old Hermes Rocket, or even some crazy stuff like the Robotron Cella, Adler Tippa S, and other exotic plastic 1970s junk.   Last weekend I went to look at a Lettera 32 that someone listed on Craigslist for $100.   Sure, I could get one on ebay for $50 - $60 plus shipping, but after the horror stories about people bringing in boxes of busted, rattling gears and carriages from the guys at Cambridge typewriter, I thought it might be worth checking out a machine in vivo, and see how the thing felt.
Strange to say, despite all the raves about Lettera typers, I just felt the keys were sort of mushy and light.  They hit the paper in a half-certain way, leaving fuzzy marks and shadows around the typeface.   I realized that the slickness factor just didn't stack up for me.  I wanted something as solid as the Royal, if not as perfect in every way.  I wanted a machine with a respectable punch and that was known to stand up to continuous typing for long periods of time.   Based on further research, it really seemed like only an Olympia SM3, a Smith Corona Sterling or Super Silent, or another 1940s Royal was going to work.
In the end, I found a listing for a claimed "mint condition" Sterling.   The photos sure looked good.  And the seller agreed good-naturedly to pack the keys down with paper and wrap the whole kit in lots of bubble wrap.  Sounded like it was worth a try.    And, his packing really was near perfect!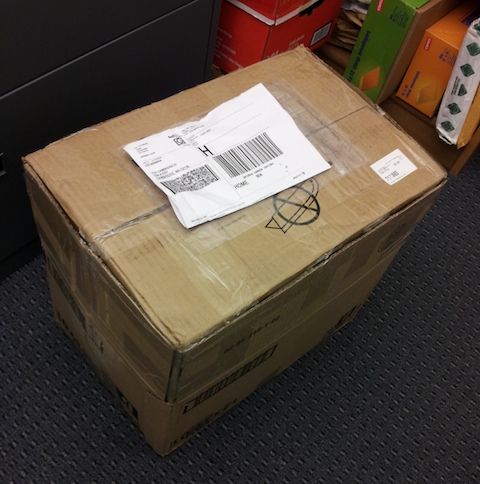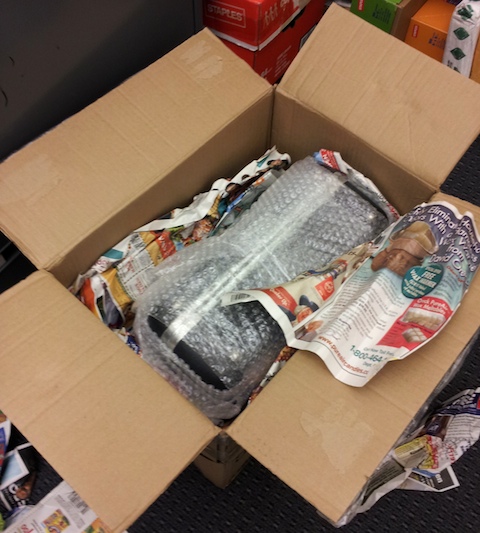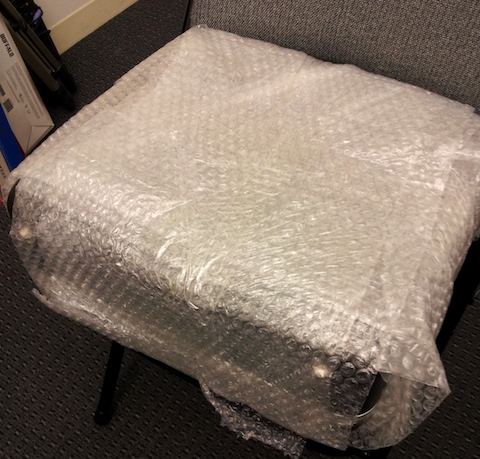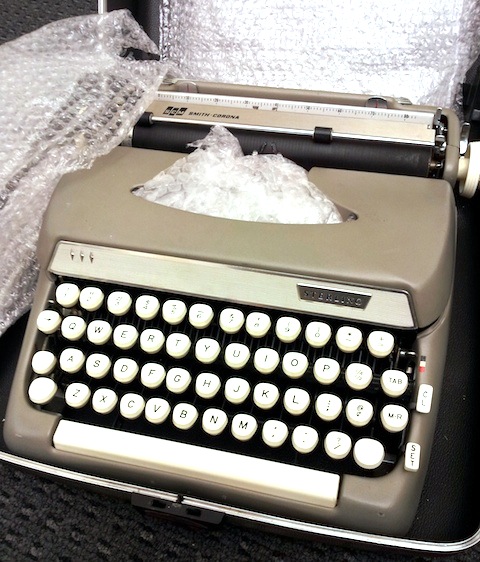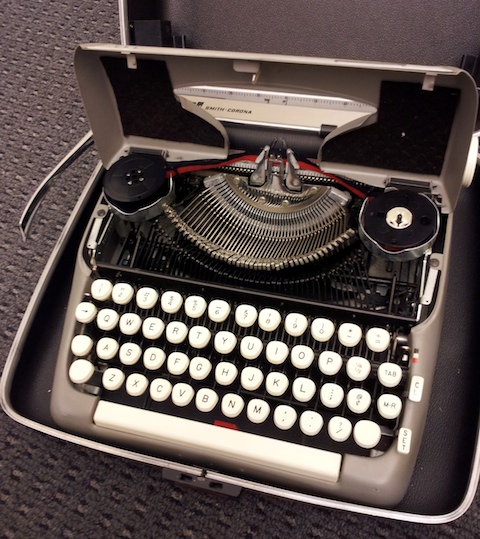 Sure, I was delighted to see that the main mechanisms were in near-mint condition and the machine was all in one piece!   However, I was concerned by the way the lower edge of the shell was abutting the space bar…   Before bidding, I made sure to ask if all the keys struck and space bar worked normally.  I was assured that they did.   But that turned out not to be the case.
Even so, after getting the Sterling home from my office, I took a careful look around at the fit of the shell and just decided to use some pliers to bend the shell away from the space bar by a mm or so.   And, bang!  that did the trick!   Now the typer really does work like a charm, and all the other functionality is fine.
Here's a bit of typecast from the first page of typing (and using the ribbon it came with!)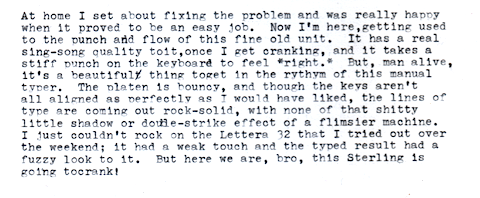 After getting some ink on paper, I tossed it on the Nanoscan and saved it to PDF.   After a little searching I found a free community version of PDF OCR X that works on the MAC, and in a few seconds I'd gone from pounding on the right respectable Sterling typer to a text file in digital land.
A nice outcome all around!